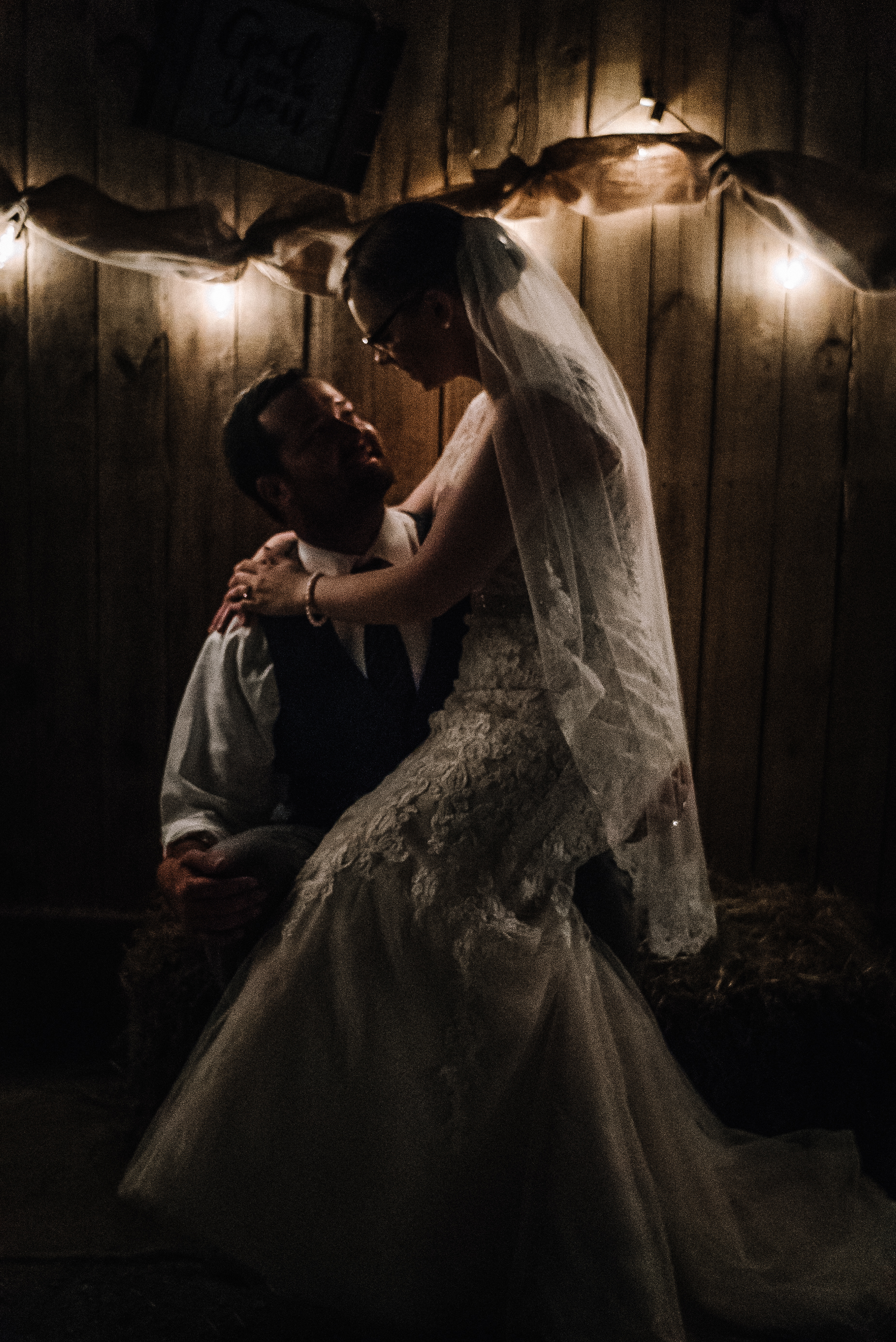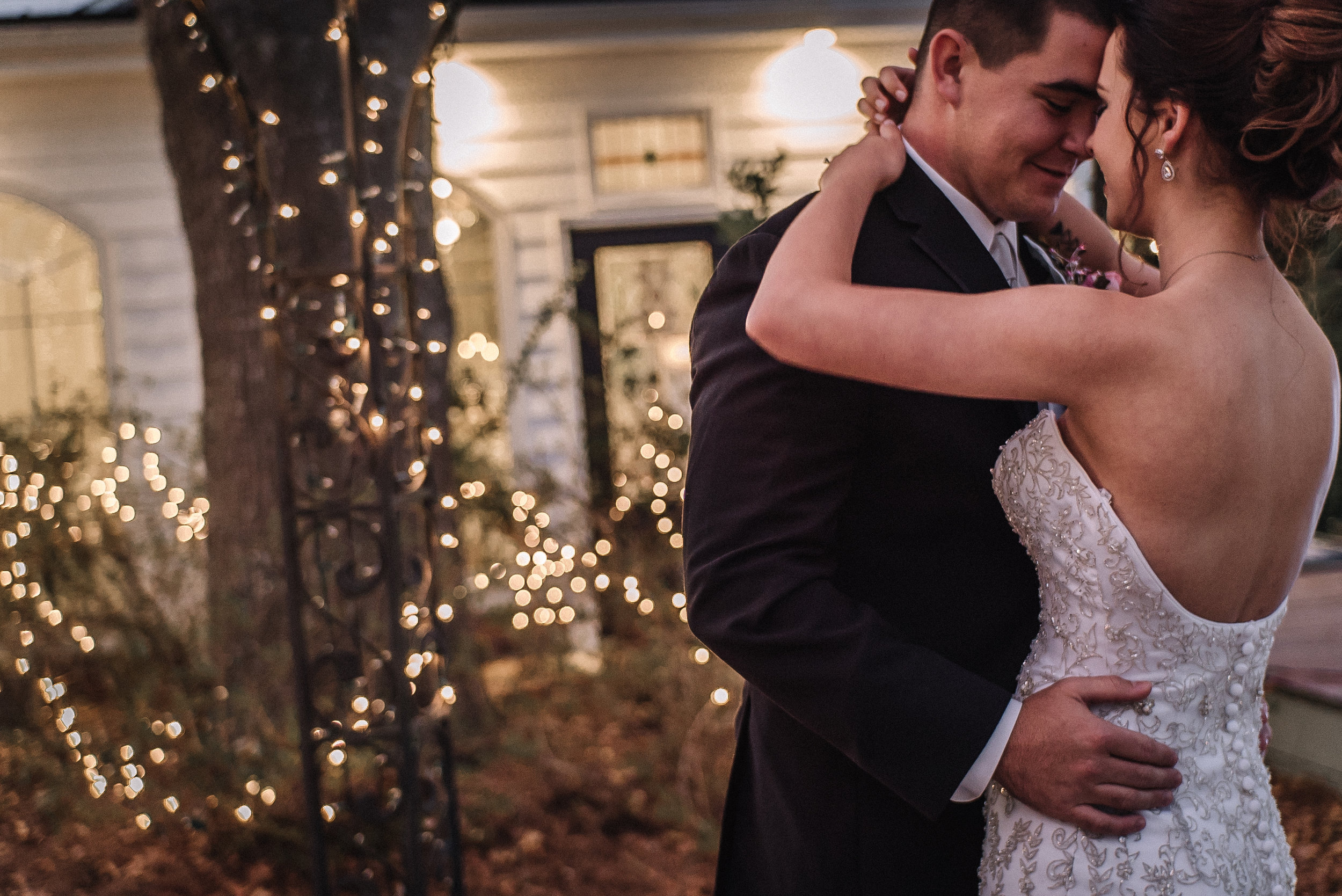 Be Realistic With Your Schedule
On your wedding day, everything will take longer than you think, EVERYTHING. From getting your hair done, your makeup, to getting dressed. And mishaps will happen (trust us!) -- from misplaced vows to terrible traffic -- so set a strict day-of schedule that leaves extra time to deal with them without cutting into your portraits! The last thing you want to do is to cut your portraits short and lose out on shots due to a messed up schedule! So be smart about it!
Just Enjoy the Day
Try not to sweat any of the small stuff, like a misprint in your programs, the groomsman forgetting his matching socks or your flower girl melting down during the family shots. Biggest of all, allow your photographer to keep you on schedule, to choose locations, posing and give them ample time to create those gorgeous photographs, remember that's why you hired them. If you're always looking for the camera, it won't capture you quietly chatting with your new spouse or laughing with your friends. Your photographer should be the one worrying about capturing those moments -- not you!
Pick Your Head Up!
Look at your destination, not what is taking you there. So many couples shuffle down the aisle because they're so nervous, so many brides let their nerves get to them and watch their feet as they walk down the isle. At the very least, keep your head up, even if smiling isn't going to happen. A thoughtful look on a bride's face pre-vows or a content look during the recessional is way better than the top of your heads.
Take First-Look Photos
This isn't a must. But it is definitely a game changer in the day of wedding stress. My best reason to push this is the EMOTION I get in a first look, compared to the walk down the isle. First looks are intimate, you two & me. That is it and its all beautifully captured. The reactions are real and not held back because you are being watched by a huandred people. You are more relaxed & more emotional to be able to embrace your significant other in a way you may not in front of ALL of your guests who are deliberatly staring you down. ( As they should be, its an amazing moment at the altar) but with first looks you get that moment TWICE! You get the moment of them seeing you for the first time and then the moment of you walking towards the rest of your lives together. You aren't taking away a moment you are just allowing an equally special one to occur. Also If you don't want to miss a minute of your cocktail hour, the way to do that is to schedule your portrait photos before the ceremony. You'll have more time for photographs, you'll be less stressed at the wedding & you can go straight to the party right after the ceremony! Bonus: You'll be less nervous to walk down the aisle and your hair and makeup will be perfectly fresh for the photos.
 
PORTRAIT TIME
Don't want a first look? Thats fine! Still take the time to think about your creative portraits, these are often a fun time between the couple and the photographer in which you get to express your personality as a couple and create art. They are usually the most special photos of your wedding day so they will require extra planning and time. Sometimes this means we have to scope out places prior to the big day and we will need to walk to a cool spot near the venue (e.g. by the beach), or take ten minute ride to get to a hidden spot that is amazing. It's super important to dedicate enough time in your day to make sure these portraits can be captured. YOU DON'T want to miss out on these! The more creative the photos, the better and also the more patience and time that is required to take them.
Remember, you will look at these pictures for the rest of your life, so make sure you leave between 45 to 60 minutes on your wedding day timeline for them, and your photographer should be able to create mind blowing photographs for you to cherish for the rest of your life!
Think about your space
When choosing your venue or visiting, look for places with the least amount of clutter or destractions that will be in your photographs! Getting ready photographs are an important time where we capture you and your girls or guys having fun, enjoying a drink, sharing stories. The last thing we want is those photos ruined by garbage cans or unnecessary clutter throughout the room. Another thing to look for is the best room or place with natural light. A clean nicely lit space is best for all getting ready photographs and makes the WORLD of a difference.

 
CHOOSE a TRUTHFUL photographer who GETS you!
If theres one thing everyone knows about me, its how blunt I am. I will tell you the truth and everyone else too if it means keeping your day as perfect as I can. if your makeup doesn't look good or your cheeks don't have enough blush I will speak up. If Aunt Sue tries to stand and take a photo with her ipad as anyone walks down theaisle I will tell her to sit. I will be a drill sergeant during family photographs. 30 people when asked to do photographs together simply turn into 3 year olds who can't listen. I am not sure why but ask any prior Bride and they will tell yo, family photograph time is the worst part of the wedding day and you will probably try to quit before your list is even done. The photographer sees more than most, and we can prevent and control things which is great but it also means we have sometimes be the ones to tell people off or make them get themselves together. Without a photographer who will take charge and tell the truth to you, you may have runny makeup and tilted eyelashes. Aunt Sue in every single ceremony frame and family photos will take 2 hours instead of 20 minutes.

 
PRECIOUS & DIFFERENT LIGHTING
The more lights and colors you add to your reception, the better, so feel free to unleash your creativity in this department. A winning color palette includes purple, blue and pink, while lights can be anything from candles to chandeliers and lanterns, and any other type of accent light in between. Besides impressing all your guests, this detail will make a huge difference in photos, helping yours photographer considerably. A wall of christmas lights as an accent behind your gifts or your cake adds an amazing touch or even just as an awesome place for your guests to take selfies & for you to have some gorgeous portraits done! It adds an element with out adding an extra ridiculous cost! Unique lighting & extra lighting will make the world of difference in just a typical wedding look & taking your wedding vibe to whole other level.
 
THINK ABOUT TRAVEL
Always have us ride with you, if you can. Whether its in the car, limo whatever. Make sure you have room for one of your photographers. That way on the way to the ceremony, and also in the limo going to the reception they can capture those moments. You will get some very intimate moments captured this way, and also some of the most unexpected shots. You toasting with your girls. Snuggling your new husband and those sweet stolen kisses you'll take. Those moments matter!
Also think about travel time when making your timeline, you don't want to lose out or fall behind because you didn't take it into consideration when planning!

 
EXTRA IMPORTANT-- A SECOND–PHOTOGRAPHER
Nothing enhances your wedding photos more than having a second photographer. When there's two there are just so many more opportunities to capture memorable moments for you.
In the morning they can split up, so that the second photographer can shoot the guys, so you can have what happens on their side captured as wekk. Working with a second photographer also allows the photographer to take extra risks on your wedding day and get even more amazing shots, the freedom to be more creative and have things from fun perspectives and new views.
A perfect example is this first dance photo from Joan and Michaels wedding at Foothills Center in New York. I saw that there was a small window that the lights were strung out of and asked the venue if there was a way to get up there. I climbed a ladder to the attic, stood on a chair & got the most perfect shot, as I was doing that, I made sure the second photographer stayed on the ground level taking close-ups of them dancing.
Second photographers allow for so many more opportunities and also so many more moments captured. No matter how good a photographer is , they are still only one person and can only be one place at a time. Two sets of eyes are better than one & two photographers definitely are too!